Why buy new, if you can repair ?
Aganim Maintenance LTD provides maintenance and repair services for industry electronics.
Mastering in providing solutions for electronic/electric controlled automatic machines, and counselling for control problems.
We Fix Anything!
We are experts, with experience of more than 25 years in repairing anything electronic, of any technology, from every manufacturer: AC/DC Drives, Servo Drives/Amplifiers, Industrial Monitors, Power Supplies and many more. Either new, or obsolete, we can repair it!
Fixed-Price
Pricing is based on experience and repair history. This allows you as a customer, to know the price in advance, and make a quick economic decision. Anyway, the repair price will not go above 50% of a new one.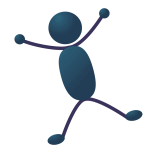 No Repair - No Payment
We don't sell anything other than the repair service. The opportunity to earn more by selling a new item, does not exist. The effort for the repair is maximized, No repair – No income. Evaluation is also free of charge.